Blog > Post Time- 01:32 PM Post By - admin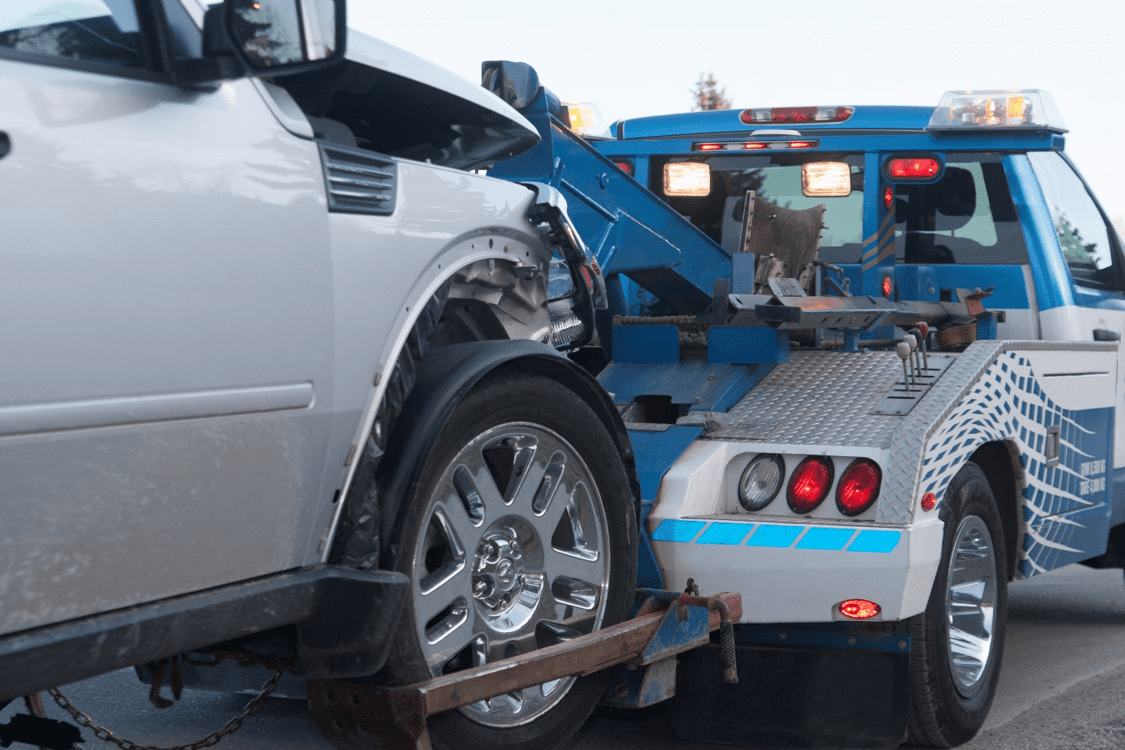 Tow Truck Drivers have a Dangerous Job
Tow truck operators put their lives in danger every day — helping people who are stranded along roads and highways. Imagine how your daily commute in traffic is, and how exhausting that can be to drive to and from work. Tow truck drivers spend the entire shift in that traffic. Between challenging weather, exhausting shift schedules, dangerous drivers and disgruntled civilians, tow truck drivers have many obstacles to overcome to just get through their work day. The biggest danger is people driving too fast or not moving to the other lane when tow trucks are on the side of the road. Tow truck drivers set lights up to show motorists that they are working, but this may still not be enough to make drivers slow down and proceed with caution.
According to Safety+ Health Magazine, workers in the motor vehicle towing industry face an on-the-job fatality risk nearly 15 times greater than workers in all other private industries, according to a recent study from NIOSH.
Analyzing data from the Bureau of Labor Statistics, NIOSH researchers found that 191 motor vehicle towing workers were killed between 2011 and 2016, resulting in an annual rate of 42.9 deaths per 100,000 full-time equivalent workers. For all other industries, that rate was 2.9 per 100,000 FTEs.
Additionally, the annual nonfatal injury rate among motor vehicle towing workers during that same period was 204.2 per 10,000 FTEs – more than double the rate of 98.2 for all industries.
'Help us to survive': Tow truck drivers speak out on importance of moving over in Virginia after another driver was injured while doing his job.
Those working in the towing community are speaking out, pleading for drivers to move over when they see flashing lights. Everyone is saying they are ready to see change that could protect their lives. Everyone is saying they are ready to see change that could protect their lives.
"We are so close to death whenever we have to respond to a stranded motorist on the side of the interstate." "We are first responders too. When there is an accident, we get called out just like they do. We are out there on the side of the road."
The tow industry is planning a 'Spirit Ride' where they ride around Richmond, Virginia with a casket on the back of a truck to raise awareness for safety.
To watch the full news report click here
For more information on purchasing tow trucks or equipment, contact us today. If you're looking for a distributor for new and used car carriers, light to heavy duty carriers, standard and heavy duty wreckers, rotators, battery trucks, rollbacks, flatbeds, towing parts, service and specialty tow equipment in New York and surrounding areas, visit us online at Tri-State Towing Equipment of New York or call us for immediate assistance 516.338.9333.
With more than 75 years combined experience in all aspects of the towing industry our team of professionals can assist you with all of your towing needs. A Proud Employer of U.S. Veterans.