Blog > Post Time- 10:09 AM Post By - admin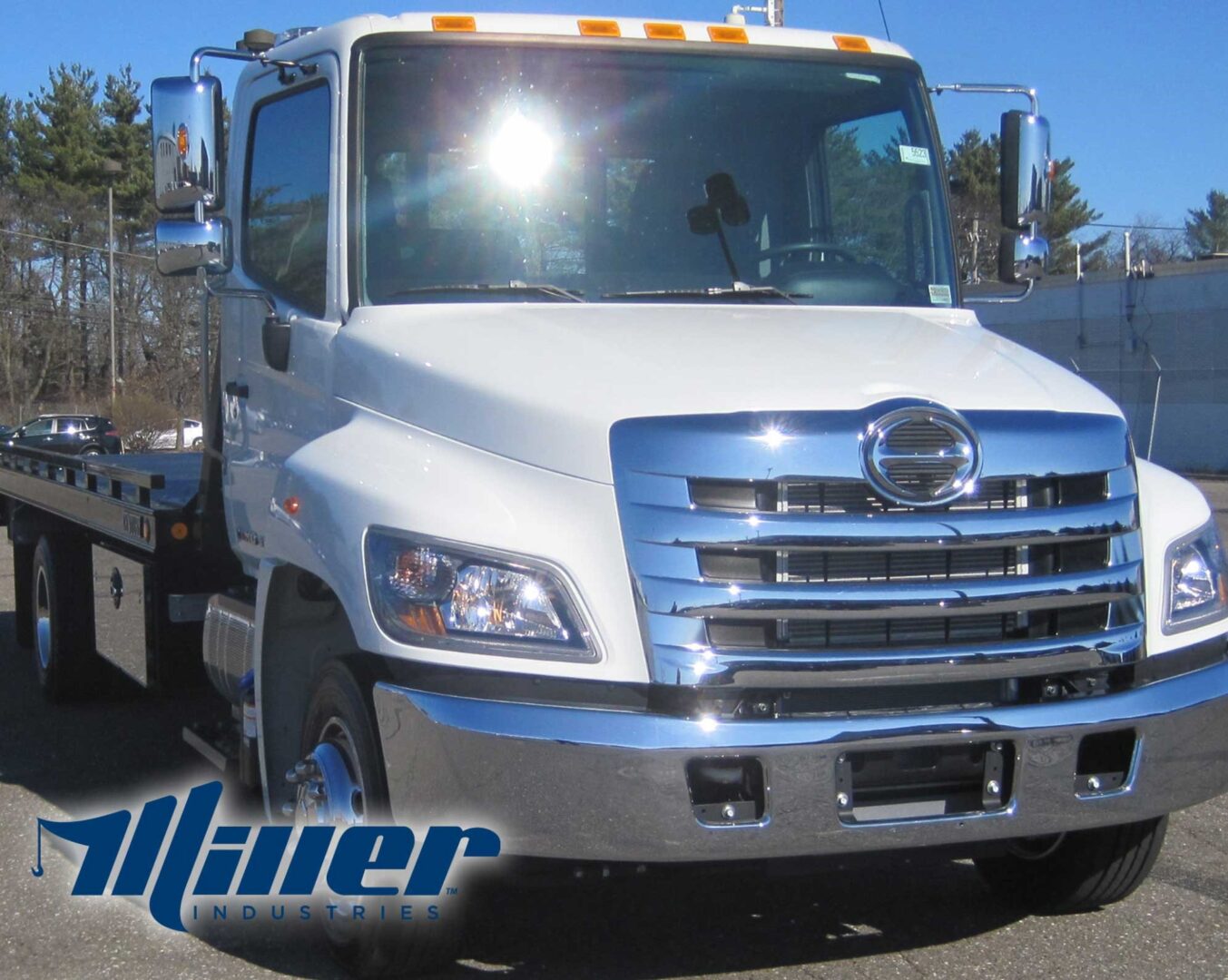 Choosing the Perfect Car Carrier for Your Business Needs.
Whether you are in the towing industry, transport industry vehicle recovery industry, or road service industry, you need may be looking to add new or used equipment that can handle anything you need to transport.
There are several kinds of car carriers to choose from depending on your daily demands.
Here are some products and brands that stand behind their name.
Miller Industries
Miller Industries products include well-known brands such as Century®, Holmes®, Chevron®, and Vulcan®. These products are sold and serviced through the largest towing distribution network in the industry.
Car Carriers
The 10 Series Gen II encompasses an independent wheel lift system, positive lock down, extra-low loading angle, and easy one-man operation. Choose from several brands including Century, Vulcan and Chevron and a platform rating of 10,000 lbs.
This car carrier line also offers other specialty carriers for low clearance, allowing the operator to lower the approach angle to 6°, making the use of ramps or wood planks obsolete and a unique "drop deck" design with a sloped tail section that improves the load angle and an additional 3 degrees. Choose from The Right ApproachTM, The Extreme Angle or LoadRite II. All options come with several features.
LCG (Low Center of Gravity) Car Carriers
For those customers that have low center of gravity vehicles this may be the product you're looking for. Choose from several brands including Century, Vulcan and Chevron. The 12 Series LCGTM and the 16 Series LCGTM has a patented design that lowers the deck height 5" – 6" over conventional carriers.
The lower height allows for the transport of taller loads, such as forklifts or man-lifts, that may be over-height on a conventional carrier and also provides better stability during transport. The 12 Series LCGTM platform rating is 12,000 lbs. and the 16 Series LCGTM is 16,000 lbs. offering standard and optional features. Read more.
Conventional Industrial Car Carriers
The 20 & 30 Series car carrier platform rating is 20,000-30,000 lbs. and the 40 Series has a platform rating is 40,000 lbs. Known for its comfortable durable design they offer options such as: various deck lengths, apitong flooring, container packages, and additional key slots make your hauling and load combinations virtually unlimited. Choose from several brands including Century, Vulcan and Chevron if choosing the 20 & 30 Series and the Chevron brand if you're looking for the 40 Series. Read more.
LCG Industrial (Low Center of Gravity) Car Carriers
There are several to choose from in this category carrying the Century, Vulcan, Chevron and Century brands.
20 Series LCGTM – Platform Rating 20,000 lbs. with a patent subframe design that lowers the deck 4" to 6" than compared to most industrial carriers. The lower deck provides:

Increased Load Stability with Lower Center of Gravity
Lower Load Angle
The Ability to Transport Taller Loads
The Ability to Secure the Load with feet on the Ground

30-40 Series LCGTM – A low center of gravity industrial carrier with a platform rating 30,000 – 40,000 lbs. and a 26' deck.
3 and 4 Car Carriers
Looking for a car carrier that can handle multiple cars?
The 3 car carrier made by 16 Series Multi-Deck LCGTM (Low Center of Gravity) encompasses the combination of proven technology and reliability with an auxiliary deck system. The Multi-Deck Carrier is available in deck lengths from 24' – 26' feet for hauling up to 3 vehicles as well as 30' decks for transporting up to 4 vehicles. Choose from several brands including Century, Vulcan and Chevron. Read more.
If you're looking for a 4 car carrier with a deck capacity of 20,000 lbs for all your multi-vehicle needs, look no further. The proven 20,000 lb. heavy-duty steel & aluminum carrier decks (available in 28' – 30' bed lengths) combine an independent wheel lift and an over-the-cab deck for the perfect package in multi-vehicle hauling. Miller's blend of our trusted heavy-duty carrier bed and expertly engineered multi-vehicle design will be a profitable addition to your fleet.
Looking for a Miller Industries Tow Equipment Distributor carrying these products?
If you're looking for a distributor for new and used car carriers, light to heavy duty carriers, standard and heavy duty wreckers, rotators, battery trucks, rollbacks, flatbeds, towing parts, service and specialty tow equipment in New York and surrounding areas, call Tri-State Towing Equipment of New York at 516.338.9333.
With more than 75 years combined experience in all aspects of the towing industry our team of professionals can assist you with all of your towing needs. A Proud Employer of U.S. Veterans.