Blog > Post Time- 01:30 PM Post By - admin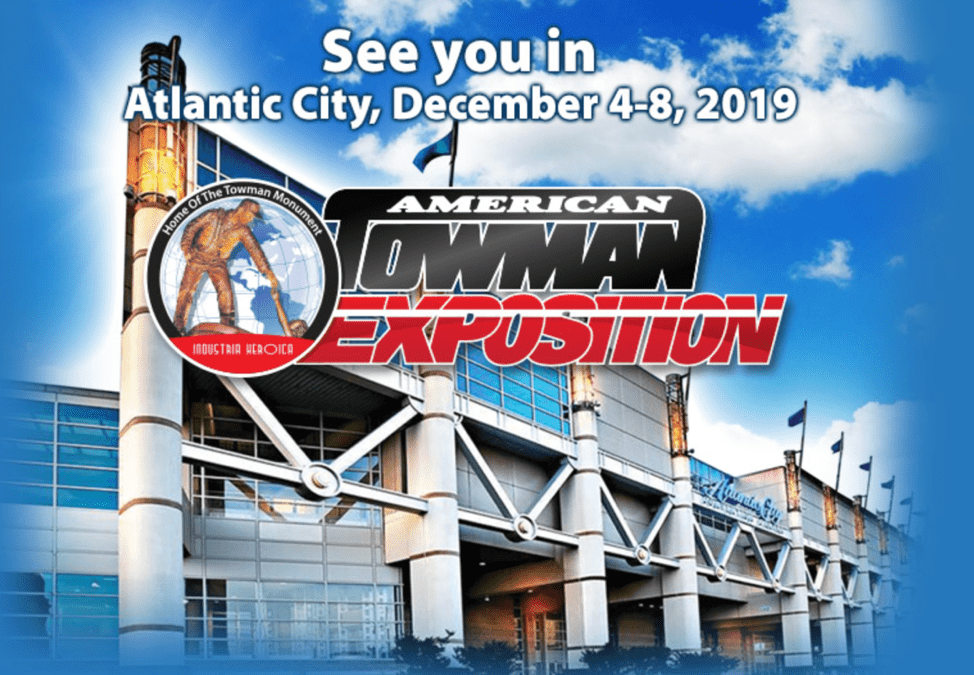 American Towman Exposition will move to Atlantic City for the tow show schedule 2019
It's not too early to plan for the largest tow exposition of the year, the American Towman Expo!
For 30 years, the American Towman Exposition has showcased the best the towing industry has to offer. Everything ranging from the latest in towing vehicles in both carriers and wreckers to an array of products and services you can enjoy for all of your tow equipment needs.
Since its inception in 1989, the Expo has brought together the leading suppliers with Tow Bosses from all parts of the country to the Baltimore Convention Center at the Inner Harbor. Baltimore American Towman Expo president Henri "Doc" Calitri shook things up when he announced the American Towman Exposition will move to Atlantic City for the tow show schedule 2019.
If you plan on exhibiting at this long awaited event being held December 4-9, 2019, now is the time to get your ducks, or should we say "tow trucks" in a row.Contact "Doc" for 2019 advertising opportunities. You can customize your marketing efforts or choose the Total Show Marketing package to ensure you are reaching even a greater audience with a 3-show package; Las Vegas, Atlantic City and Grapevine Texas. For more information check out this great visual display online.
Exhibit space is filling up quickly. Here is a handy link to the updated Floorplan and for sponsorship opportunities, view this online tool.
We will post details about the expo as they are released in the coming months.
For a complete list of upcoming events visit towequipment.com
If you're looking for a distributor for new and used car carriers, light to heavy duty carriers, standard and heavy duty wreckers, rotators, battery trucks, rollbacks, flatbeds, towing parts, service and specialty tow equipment in New York and surrounding areas, call Tri-State Towing Equipment of New York at 516.338.9333. You've got questions and we have answers. Contact us today for more information regarding all of your tow truck needs.
With more than 75 years combined experience in all aspects of the towing industry our team of professionals can assist you with all of your towing needs. A Proud Employer of U.S. Veterans.