Blog > Post Time- 01:21 PM Post By - admin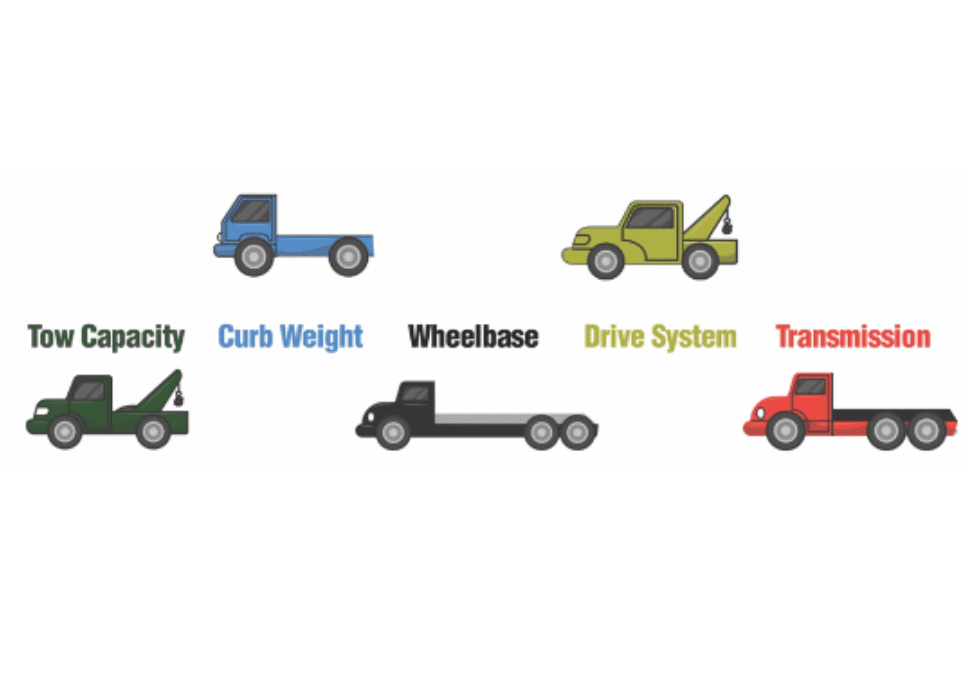 5 Features to Look for When Purchasing a New Tow Truck
If you are in the market for a new tow truck there are several things to consider before you purchase. There are a lot of tow truck options to provide you with the right equipment for your towing needs, but before you can begin to do the research you need to know what you will be hauling. Once you have determined what you will be hauling, you need to calculate the weight of your load to ensure you make a wise investment in your new or used tow truck purchase.
Tow Capacity
The towing capacity is what the manufacturer sets as the maximum weight a vehicle can tow. Towing is no small feat and often requires a special beast to get the job done properly. Check what the tow capacity of the vehicle you are considering and make sure that it is able to handle the weight.
Curb Weight
The curb weight of a tow vehicle is calculated by the weight when the fuel tank is full, and no load or passengers are factored in the calculation. All vehicles, including recovery equipment, are built lighter to provide better fuel efficiency and still provide enough power and durability to tow heavier loads. Most of us feel more in control when towing a trailer with a heavier vehicle. The more occupants in your cab or the heavier the load, the higher the curb weight.
Wheelbase
The wheelbase is the distance from the front of the axle to the rear axle of the tow vehicle. This distance will play an important role in the ability to control and stabilize your load. With a longer wheelbase on your tow vehicle you will decrease the chance of the trailer weighing down the rear axle and lifting the front axle.
Drive System
Having a tow vehicle that has rear-wheel drive, four-wheel drive, or all-wheel drive is important to have when choosing a tow vehicle. You want to have a vehicle that has the option for a rear-wheel drive so that when you are towing the engine's power is directed to the axle that is bearing the most weight. With a front-wheel drive vehicle, you have more of a chance to lose control of the rear of the vehicle. Your tow vehicles drive system will determine the way your vehicle handles the job.
Transmission
When determining whether to purchase a manual or automatic transmission, everyone has their own preference. It is important to understand the difference of the two before you invest in your tow equipment. Manual transmissions can be distracting when shifting while an automatic can give you more time to focus on driving, your safety and the task at hand. Choose a transmission that you feel confident with and that it can perform under pressure for those hard to accomplish tows.
When it comes time to consider your new or used tow equipment purchase, ensure uncompromising quality with our full line of Miller Industries towing equipment options. World-renowned brands including Century, Chevron,
For new and used car carriers, light to heavy duty carriers, standard and heavy duty wreckers, rotators, battery trucks, rollbacks, flatbeds, towing parts, service and specialty tow equipment in New York and surrounding areas, call Tri-State Towing Equipment of New York at 516.338.9333.
With more than 75 years combined experience in all aspects of the towing industry our team of professionals can assist you with all of your towing needs. A Proud Employer of U.S. Veterans.